I used to lie. Not all the time, but whenever I felt like it. Sometimes to get myself out of uncomfortable situations, sometimes to make a story better. I don't really remember when I began to make an effort to not manipulate people with my words. My husband says I am one of the most honest people he's ever known, so I guess I've been speaking truth at least as long as I've known him. Coming to Friends Meeting and learning of "let your yea mean yea and your nay, nay" felt right to me. Lately, I've become aware of exaggeration and sarcasm (my verbal forte) as being dishonest, and of saying things like "I swear" (as in "I swear, I am the biggest klutz" or whatever). Whenever I've found myself exaggerating or sometimes when I've been sarcastic, I've felt that vague discomfort one gets when one is being gently prodded by Spirit (or conscience...or both in one).
This has been on my mind lately because there is someone in my life who seems to be a compulsive liar. Our paths cross frequently. Normally, I would call someone I see as often as this person a friend, but that word implies trust and I am not able to trust this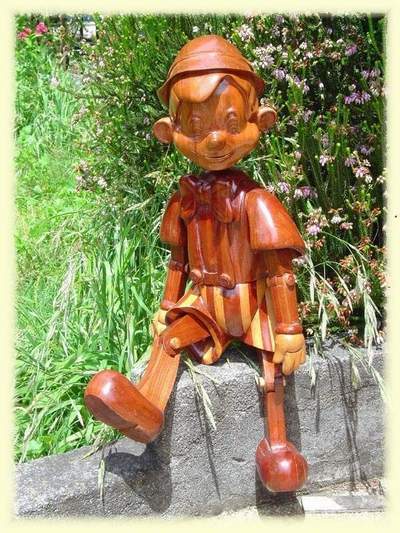 person. I've known her for some time-a couple of years, or so. She's very friendly and outgoing and is kind to people. She's friends with a lot of people I'm friends with or would like to know better. Last year, we had some regularly scheduled events together so I spent a lot of time with her. At first, I noticed that there would be inconsistencies in what she would say, but I figured she was distracted and not paying attention to what she said but the better I got to know her, the more I saw that the inconsistencies happened often and regularly. I see her once or twice a week, now, and almost every week, without exception, she'll say something that completely contradicts or negates something she has said in the recent past. Never anything big. It's not like she's "scamming" people; it's always something rather minor, the kind of thing that I'd feel silly "calling" her on. But these regular inconsistencies stand in my way of trusting her and even liking her.
I'm going to give an example. This isn't something she has said but it's very similar to something she did say: "My husband is allergic to the sun. When he is in the sun, he gets a rash and suffers for weeks." And then, two weeks later said, "We went on a trip to the beach this week so my husband could lay out and get a tan."
This doesn't really matter to anyone. She's not trying to hurt anyone with her lack of veracity. But I can't get past all these misstatements to want to be friends with her. She usually seems to want to be in the center of attention and I think the lies are a part of that. She is one of those people who always does this or never experiences that. Whatever anyone has to say, she has done the same only much more so. And that's irritating, but I understand that she needs the attention and that's ok with me. What bothers me is that, because our paths cross very frequently (I couldn't avoid her if I tried), I have to maintain a relationship with her. I prefer my relationships to be based on trust (duh). I don't feel manipulated by her exactly, but I don't like being aware that I can't just accept at face value what she is saying. Not that anything important hinges on her stories; I'm not going to make any decisions or act in any particular way based on something she is saying to the group of people we're with, but when people are talking, I'd rather not have to be aware that what they are saying should be taken with several grains of salt.
Am I making too big a deal out of this? Probably. I'm not sure why it bothers me so much. No one else in our circle of friends has ever mentioned it (and I'm certainly not going to bring it up). They all seem to take everything she says as straight up. As I said, she's kind and helpful to other people. She doesn't gossip or talk meanly about others. She just seems to need to be in the center of whatever is going on and one of the ways she does that is by representing herself as more extreme than anyone else. I understand this. Maybe in identifying this, I'll be able to let it go.