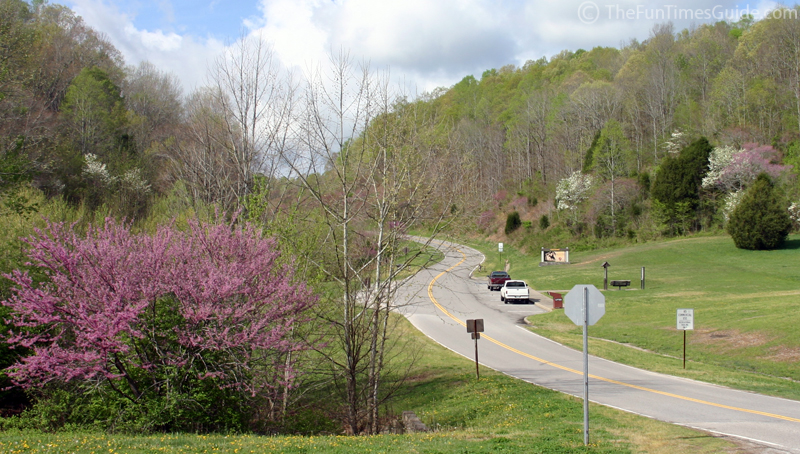 Sometimes I simply can't believe how lucky I am. I got to ride the Natchez Trace Parkway on the most beautiful Spring day on my scooter and got paid to do so!
I have one case located far, far away from all my other cases. I was going to put off trying to contact it until I was done with the rest of my cases but today was so lovely that I decided I had to ride today. Last year, I drove the parkway for the first time and knew it would be wonderful for scooting. It was better than my expectations! First, the speed limit is 40 mph on the Trace, which is the speed I prefer going on my scooter. Then, there's little traffic; sometimes I would go miles without seeing another soul. Lastly, it's all wooded and hilly with nice bridges over valleys with wildlife and flowers. Today was gorgeous with a deep blue sky and all the myriad shades of green in the trees and butterflies everywhere. So nice.
I drove to the address of my case and of course no one was home so I waited a little while and reversed my trip. I admit that I got really cold coming home and was shivering by the time I got here but it was worth the chattering teeth and tingly fingers.
Over the course of the next week or ten days, I'll be scooting into 3 or 4 counties. I hope the weather holds. 84 miles to the gallon, tremendous fun, and a conversation starter. And I get paid to work while riding it! Life is good...